The Team
Amalio Jusino III - President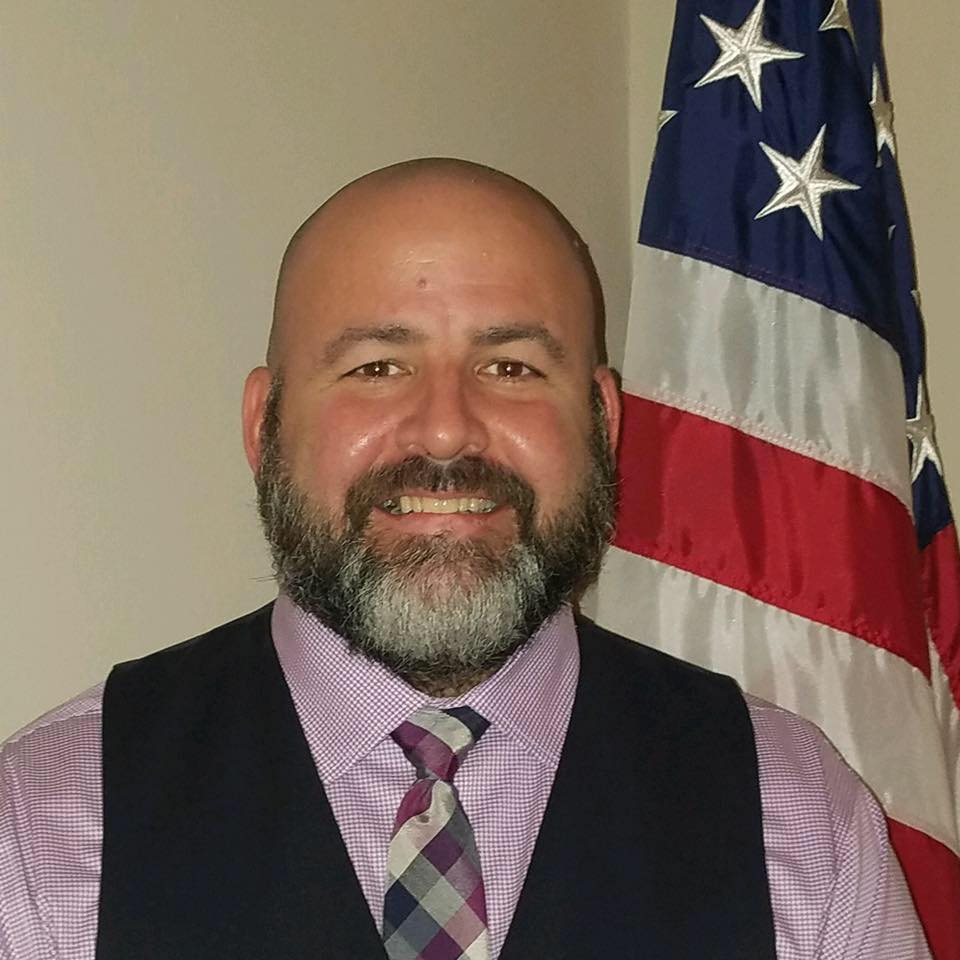 Amalio "AJ" Jusino is a 27 year career public safety and emergency management professional specializing in training and financial affairs management of public safety and first responder agencies.
After successfully graduating high school, he continued his formal education in Business Banking Financial Management and Motivational Public Speaking. While obtaining his college education, AJ still maintained his passion for public safety as a volunteer firefighter and worked fulltime during a 10 year stint in the banking industry, gaining valuable experience in the financial management world. It was during this time that he recognized the need for better financial management skills in public safety and first responder agencies. He decided to pursue a full-time career in public safety and emergency management and left the banking industry to focus on this career path. He is a certified law enforcement officer in the State of MA, certified volunteer FF/Paramedic and holds State and National certifications in Emergency Management and Preparedness.
It was also during this time that AJ started developing comprehensive campus safety plans and conducting risk and needs assessments for institutions of higher education and directing them into partnering relationships with local emergency service providers. In 2009, Amalio received recognition from the Commonwealth of Massachusetts for his work in development of vocationally oriented programs and training for college age students to form EMS and C.E.R.T. squads in support of the campus safety planning he had performed.
During the last ten years, he has been a grant consultant to public safety and first responder agencies across the NE Regional area.
He has been directly responsible for winning several million dollars in grant funding awards for his clients and employers from private/corporate, State and Federal grant funding programs. His financial education and public speaking background has put him in demand as an instructor, speaker and facilitator in performing risk and needs assessments, public safety and emergency preparedness planning at both the State and National levels. He is a dynamic public speaker having addressed local, State and National audiences at conferences and educational seminars across the nation and throughout his career, on a wide variety of financial and emergency management topics.
Amalio is a consummate, experienced public safety professional. He brings value to his clients through his research capabilities, understanding of the dynamics of all aspects of emergency services and his knowledge regarding large scale incidents and the equipment that is needed to meet the ever changing requirements of Homeland Security. His educational background and "in the trenches" experience, make him an incomparable and invaluable resource to his clients.
John Meaney - Vice-President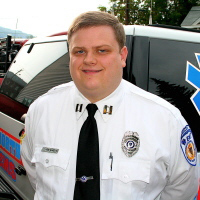 John P. Meaney Jr. is a native son of Massachusetts. He was born and resides here in North Adams with his wife and three children.
John made his career choice of working in the Emergency Medical Service field early in life and became an EMT in 1999 working for several agencies. By 2001 John had achieved EMT-Intermediate status and by 2003 he had completed a paramedic program and became certified at the State and National levels.
John decided to make EMS a life-long vocation and began his professional education and entered Springfield College, graduating with a Bachelor's of Science degree in Emergency Medical Services Management in 2004. Upon graduating he was hired and appointed as a Captain and as the Director of education and training for the North Adams Ambulance Service. He continued his professional educations and became a certified instructor coordinator for the State of Massachusetts before being appointed as the General Manager/Chief of the North Adams Ambulance Service in 2006.
Since that time John has gone on to attain certification as:
State certified examiner for BLS and ALS testing.
Certification as PHTLS, PALS
Certified by the New England Council of EMS as a BLS/ALS instructor
Certified Instructor for the American Health and Safety Institute.
John holds memberships in the following professional organizations:
National Association Search & Rescue
National Association of Emergency Medical Technicians
National Association of EMS Managers
National Association of EMS Educators
Mr. Meaney serves as a Board Member for:
The North Adams Board of Health overseeing all aspects of restaurant and hospitality industries, code compliance for rental locations, code compliance for residence and is actively involved with all health related issues through the Department of Health and Center for Disease Control regarding pandemic preparedness and response.
Board of Western Massachusetts Emergency Medical Service.
Vermont District 12 Board of Directors.
John has also been instrumental in developing, establishing and sustaining the Massachusetts EMS Conference annually since its inception; the only such conference currently being held in Massachusetts.
John is a consummate, experienced and incredibly well respected individual throughout the state and has been sought out to participate and lend his expertise in all levels of emergency management and planning through the department of public health and office of emergency medical services.
John is also a 9-1-1 Dispatcher for his Community and is tasked with Emergency Dispatch Quality Certification.
This level of expertise and experience was instrumental when John was tasked with and successfully managed the complete restructuring of NAAS to meet the needs of this community after the closure of its only regional hospital. As a direct result, he has been called upon by other agencies in the country seeking his skills and expertise to manage similar situations across the nation in dealing with hospital closings in their areas.
John Meaney draws on a vast body of knowledge of both the operational and administrative aspects of the EMS profession. His level of professional education, "in the trenches" experience and administrative and managerial skills serve him well in his role as a professional consultant in these fields. He stands ready and willing to use those considerable skills to assist you with your EMS needs.
Dave Sherman - lead Instructor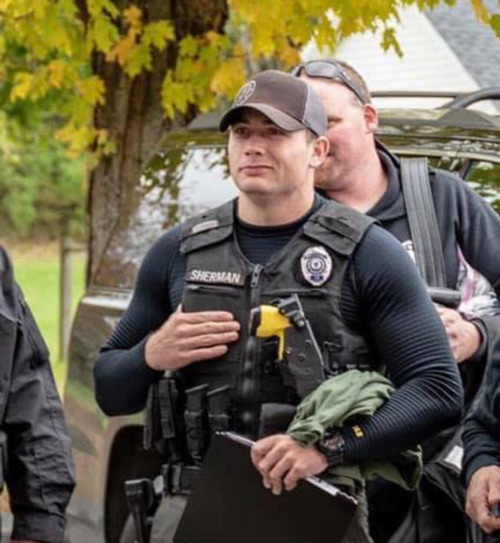 Experienced Law Enforcement Officer specializing in Active Shooter Response.
Dave holds the following certifications:
SRT operator, firearms instructor
Officer down instructor
DT and UOF instructor
DT defensive tactics
UOF use of force